NVTA regional transportation plan unaffordable and ineffective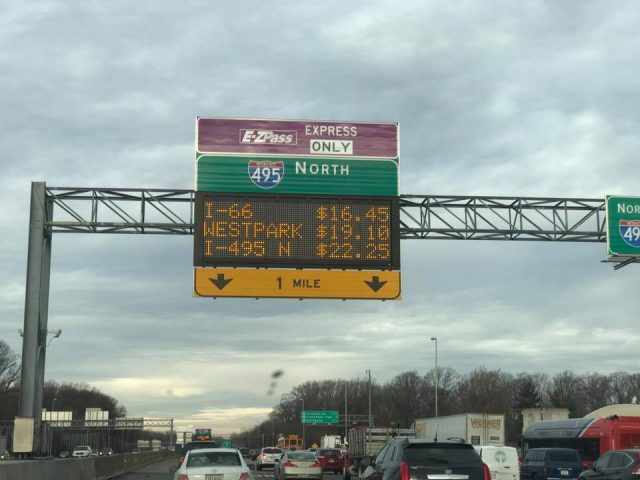 By Stewart Schwartz
Coalition for Smarter Growth
Prior to midnight Monday, September 19 comment deadline, twelve non-profit organizations submitted a joint letter urging the Northern Virginia Transportation Authority to reject its proposed $76 Billion TransAction 2045 long-range transportation plan.
In our view, TransAction is unaffordable and ineffective and takes the region in the wrong direction. It represents a stapling together of local wishlists and not the results of a bottom-up alternatives analysis.
The TransAction plan is supposed to guide transportation investments but its $76 billion price tag could exceed available funding by as much as four times.
Over 1,000 miles of new highway and arterial lanes in TransAction would cause Northern Virginians to drive even longer distances, with the increase in highway driving far exceeding the rate of population growth in Loudoun, Prince William, and parts of Fairfax.
The plan fails to lower greenhouse gas emissions anymore than what the region can already anticipate in the future (and far short of climate targets) despite spending $76 billion.
TransAction fails to address the housing and land use issues that are the root of many transportation problems in the region.
However, NVTA's scenario analyses show that incentives and pricing, with equity provisions incorporated, and anticipated lasting increases in teleworking achieve largely the same improvements without spending $76 billion and paving over Northern Virginia.
The groups call on NVTA to create a new approach that combines land use, transit, housing close to jobs and transit, and pricing strategies. The region needs a plan that prioritizes a network of vibrant, walkable, bikeable, inclusive transit-oriented communities to reduce the amount we have to drive, improve access to jobs, and reduce our greenhouse gas emissions by at least 50% by 2030.
An improved TransAction process with bottom-up scenarios and alternatives would make the selection process more transparent, methodical, and responsive to regional needs and better inform the NVTA project selections.
Here is the letter and another from the Coalition for Smarter Growth.