Ryanair Mulls Buying Apartments As Staff Grapple With Irish Housing Crisis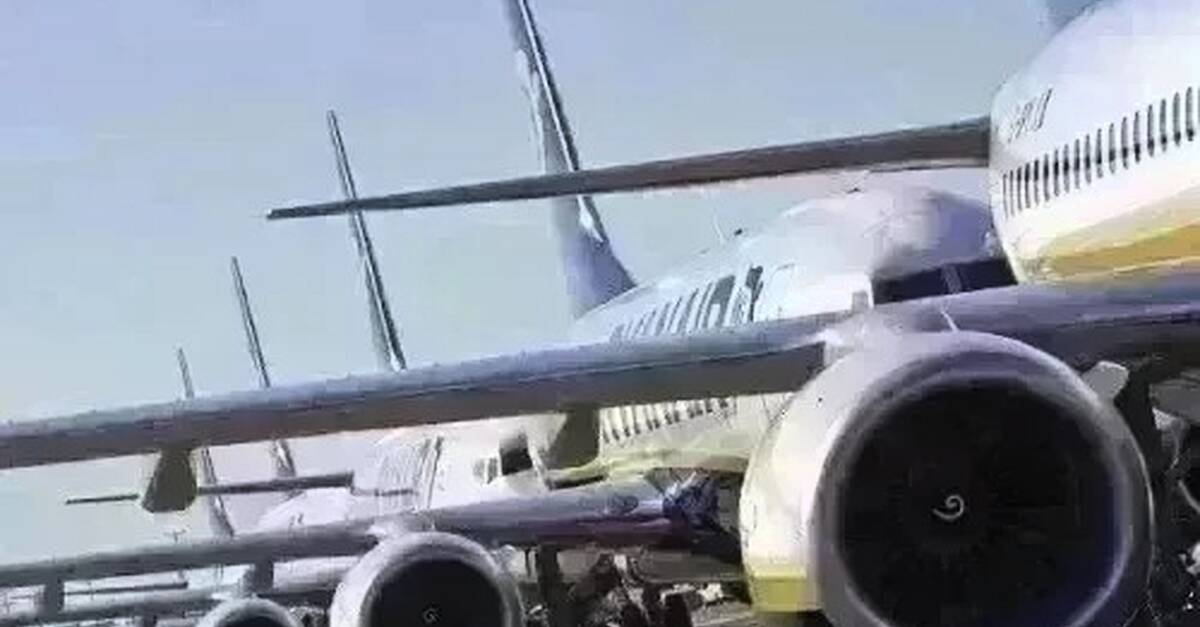 Ryanair is considering buying apartments in Dublin to help staff struggling to find accommodation due to a severe shortage of housing, the Irish airline's chief financial officer said on Monday 24 July.
Details
Ireland is struggling to fix a years-long supply and demand mismatch in housing that the government has said is stopping some large companies from expanding and could curtail a post-pandemic economic boom.
The most recent data from Daft.ie, Ireland's main property listings site, showed there were just 959 homes available to rent across the whole of Ireland for a population of 5.1 million people.
Get a FREE Digital Subscription!
Enjoy full access to Hospitality Irelandour weekly email news digest, all website and app content, and every digital issue.
Like other firms that have had to block book hotel rooms for new starters, Ryanair recently rented student accommodation at nearby Dublin City University for some staff that transferred to Dublin airport, finance chief Neil Sorohan told Reuters.
"It is something that we're very cognisant of, something that we're looking at. We're looking at apartments and other bits and pieces over the next number of months, we may actually buy some," Sorohan said in a telephone interview.
"Moving into actually buying property is something new. I think it's possibly the right thing to do, it's a good long term investment."
RyanairEurope's largest airline by passenger numbers, employs 3,128 people in Dublin, including engineers, pilots, cabin crew, ground staff and workers at its headquarters near the airport.
Additional Information
Sorohan added that tighter labor markets across Europe had not made it much more difficult to hire staff and that job cuts by tech multinationals with Irish operations had made it easier to add workers in its Ryanair Labs digital hub in Dublin.
Ryanair Sees Wet Weather Elsewhere Boosting Mediterranean Holidays
The above news followed news that Ryanair is seeing no sign of a change in booking habits due to a heatwave in parts of Europe and if anything expects wet weather in other parts of the continent to boost Mediterranean holidays, chief executive Michael O'Leary said on Monday 24 July.
The Irish airline, Europe's largest by passenger numbers, reported record profits for the April to June period on Monday and said demand looked robust for the rest of the summer as people continue to prioritize leisure travel after the pandemic.
That is despite temperatures soaring across southern Europe this month, with wildfires on the Greek island of Rhodes, a popular tourist destination, forcing the evacuation of 19,000 people over the weekend.
"Are we seeing any changes in demand patterns? No. In fact, if anything over the last two or three weeks we've seen stronger demand ex-Ireland, ex-UK, of people trying to get the hell away from the unseasonably high rainfall we've had," O' Leary told an analyst call.
"If anything, it gives me even more confidence for sustained growth in Mediterranean holidays over the next decade as we grow to 300 million passengers a year (from 169 million last year)."
Finance chief Neil Sorohan said there was also no sign of customers canceling trips due to the higher temperatures and that people just tend to go on holidays regardless.
That echoed comments last week from rival easyJet that travelers have not been deterred from going to their usual sunny holiday spots.
Read more: Ryanair Reports Q1 Profits Of €663m
News by Reuters, edited by Hospitality Ireland. Click subscribe to sign up for the Hospitality Ireland print edition.