East End Dining News • James Lane Post • Hamptons Culture & Lifestyle Magazine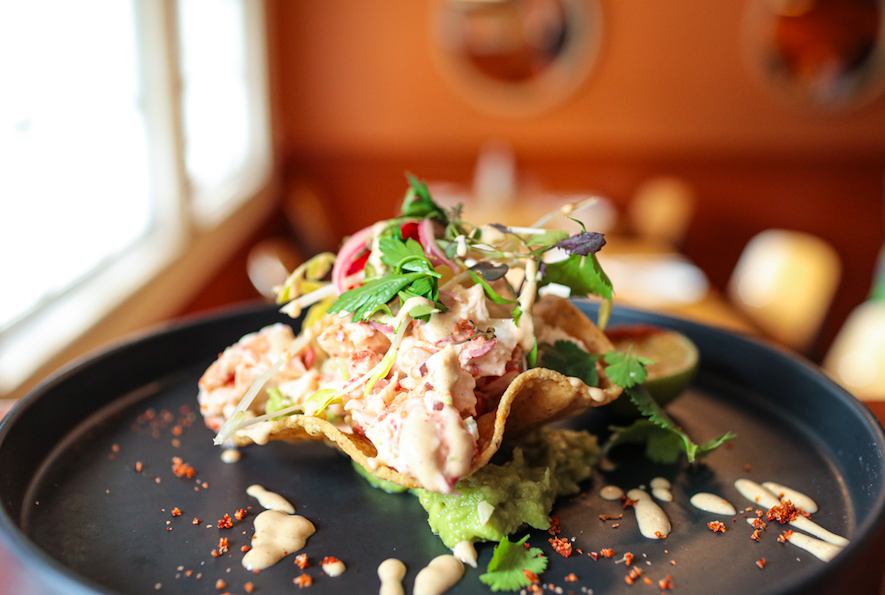 Submit dining news to info@jameslanepost.com.
Fall Offerings At The 1770 House
The 1770 House Restaurant & Inn in East Hampton welcomes autumn with the return of favorite dining offerings – a two-course $59 prix fixe menu and the return of pub fare nightly in the downstairs Tavern. The 1770 House is now serving a $59 two-course prix fixe dinner menu by Chef Michael Rozzi in the main dining room, outside on temperate fall evenings, and in the downstairs Tavern. Seasonal dishes may include Chef's signature preparation of Montauk fluke tartare; tubetti pasta with mussels, sausage and pea sprouts; halibut with ragu of local vegetables; swordfish marinated in rosemary and paprika with heirloom cherry tomato crudo and sauteed Tuscan kale; and grass-fed striploin with a squash-tomato gratin and charred pepper romesco sauce.
In addition, nightly from Thursday, September 22, the Tavern menu returns downstairs and will include house favorites such as the burger and meatloaf. The take-out menu continues with fine dining and Tavern favorites from 5:30 PM nightly.

North Fork Table & Inn's Burger & Blend Night
North Fork Table & Inn in Southold has launched a recurring Thursday night Burger & Blend promotion, available at the bar from 5 PM to close, where guests can pair an Acabonac Grass Fed Burger with a glass of local white or red wine for $30. This burger is served with Comté cheese, house made fries, and a pickle.

National Lobster Day at Rita Cantina
Rita Cantina in Springs offers a Lobster Tostada daily special including fresh shucked hard-shell lobster, diced plum tomato, and is garnished with local red onions. It is served on a crispy fried tortilla spread with rich, sliced ​​avocado. Celebrate "National Lobster Day " on Sunday, September 25.
Rosh Hashanah Specials at Nick & Toni's
Nick & Toni's in East Hampton will offer a la carte specials in honor of Rosh Hashanah on September 25. Specials include lentil and arugula salad, shaved fennel, pomegranate seeds, mint vinaigrette for $19; red wine braised short ribs, caramelized onion kugel for $38 ; and honey cake, poached Halsey Farm apples, oat streusel for $15 .
Rosh Hashanah Specials at Rowdy Hall
Rowdy Hall in East Hampton will offer holiday specials for Rosh Hashanah on September 25 and 26, including Matzoh ball soup for $14, red wine braised brisket with honey glazed baby carrots for $32; and Halsey Farm apple pecan strudel with rum raisin sauce for $11.
Rosh Hashanah To Go from L&W Market
L & W Market in Bridgehampton will offer to-go meals for Rosh Hashanah. Orders For Rosh Hashanah must be placed by noon on September 23. Orders may be placed online at landwmarket.com or by calling 631-537-1123. Menu offerings include smoked bluefish pate, red wine braised brisket, whole roasted chicken, and more.
Specials at The Bell & Anchor
The Bell & Anchor in Sag Harbor will offer daily specials every Tuesday through Sunday beginning at 5:30 PM. The specials are available for dine in only. Tuesday is Pork Milanese Night, Wednesday is Lobster Night, Thursday is Bouillabaisse Night, and Sunday is Moules Frites Night.