Toxic 'fan culture' could cause Judge, others to pass on Yanks?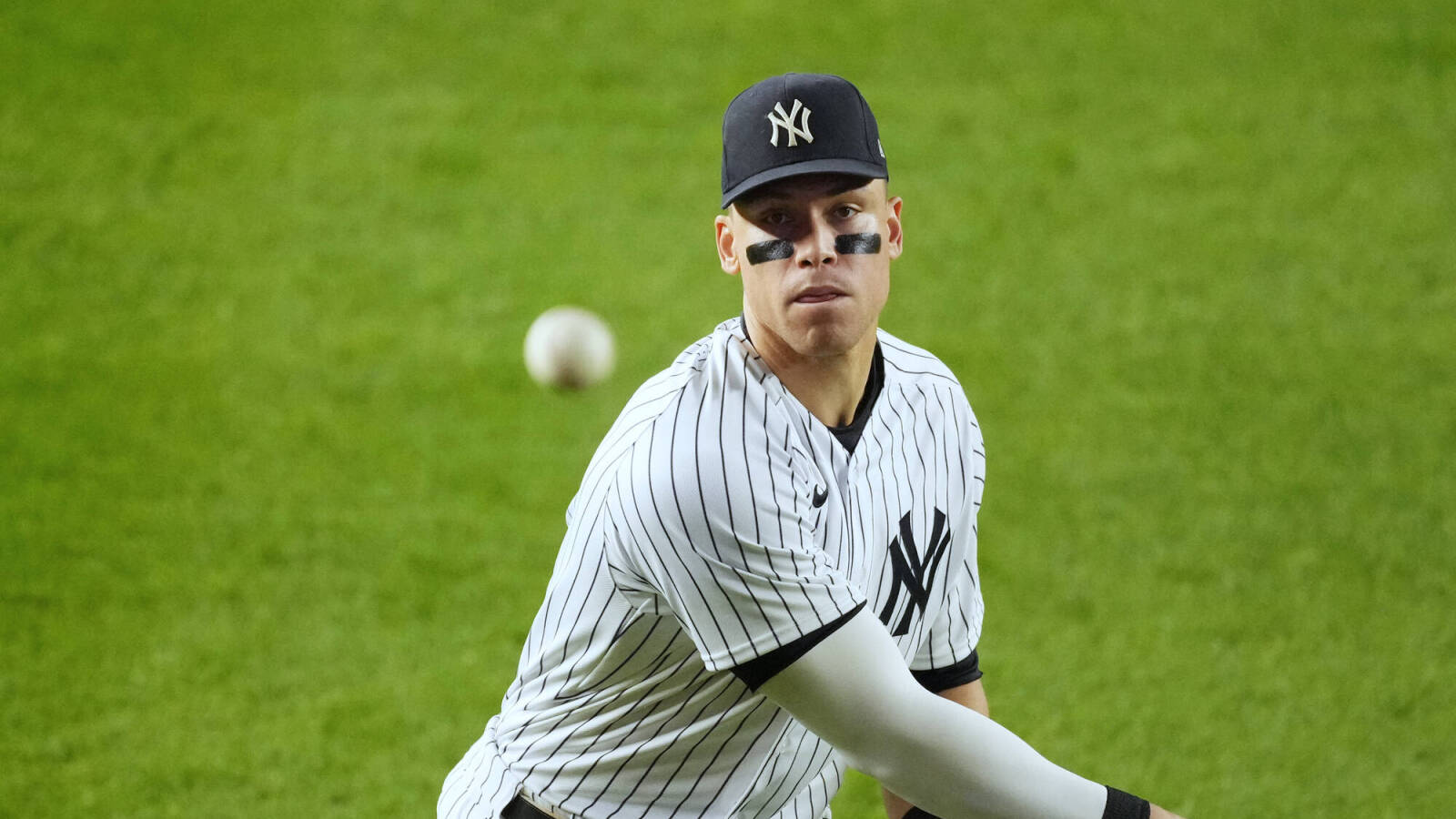 It appears outsiders weren't the only people surprised that New York Yankees All-Star slugger Aaron Judge and teammates heard boos from home crowds on multiple occasions during the playoffs.
SNY's Andy Martino reported Wednesday that multiple members of the Yankees have complained behind the scenes about a supposed toxic "fan culture" they experienced at Yankee Stadium, particularly when New York dropped Games 3 and 4 of the ALCS to the Astros last weekend.
"More than one Yankee player has told his agent this week that playing at the Stadium last weekend was an unusually brutal experience," Martino wrote. "It was hard for many teammates to believe that fans booed Judge. Even a difficult person and underperformer like Josh Donaldson was turned into a somewhat sympathetic figure internally by the force of the jeering. In the days that followed, many in the organization were surprised by the tone of fan and media reaction. Rivals were shocked too."
Martino added that a longtime MLB executive "was struck by 'the irrational opinions on'" Yankees general manager Brian Cashman and manager Aaron Boone shared by people who are "spoiled" and have a "World Series or bust" mentality. New York sports talk radio legend Mike Francesa is among those who have called for the club to make "wholesale changes" after the sweep at the hands of the Astros.
"It's player reaction to the toxicity that poses a tangible problem, and the Yankees know it," Martino continued. "That's one reason why the front office supports Boone's relentless positivity when discussing players in public: Between fans in the stadium, social media and traditional media, the team figures that players have enough criticism in their day. It's the modern manager's job to provide an environment that serves as an escape from all that."
Martino asked: "If you're a free agent talking to your friends already on the team, why would you subject yourself to the experiences they describe?"
Judge rejected a seven-year, $213.5 million contract extension offer from the Yankees before Opening Day and is set to hit free agency. He publicly shrugged off the booing he heard during the AL Division Series against the Cleveland Guardians earlier this month, and MLB insider Buster Olney reported this week that other teams "can't see a situation in which the Yankees don't make sure that they get" a contract with Judge done.
However, big-name agent Leigh Steinberg raised eyebrows when he later said he thinks Judge could land a guaranteed deal of $500 million over 10 years if he rejects the Yankees for free agency shortly after the World Series ends.
(function(d, s, id) {
var js, fjs = d.getElementsByTagName(s)[0];
if (d.getElementById(id)) return;
js = d.createElement(s); js.id = id;
js.src = "//connect.facebook.net/en_US/sdk.js#xfbml=1&version=v2.5&appId=125075807517358";
fjs.parentNode.insertBefore(js, fjs);
}(document, 'script', 'facebook-jssdk'));