Times Square Fashion Week • James Lane Post • Hamptons Culture & Lifestyle Magazine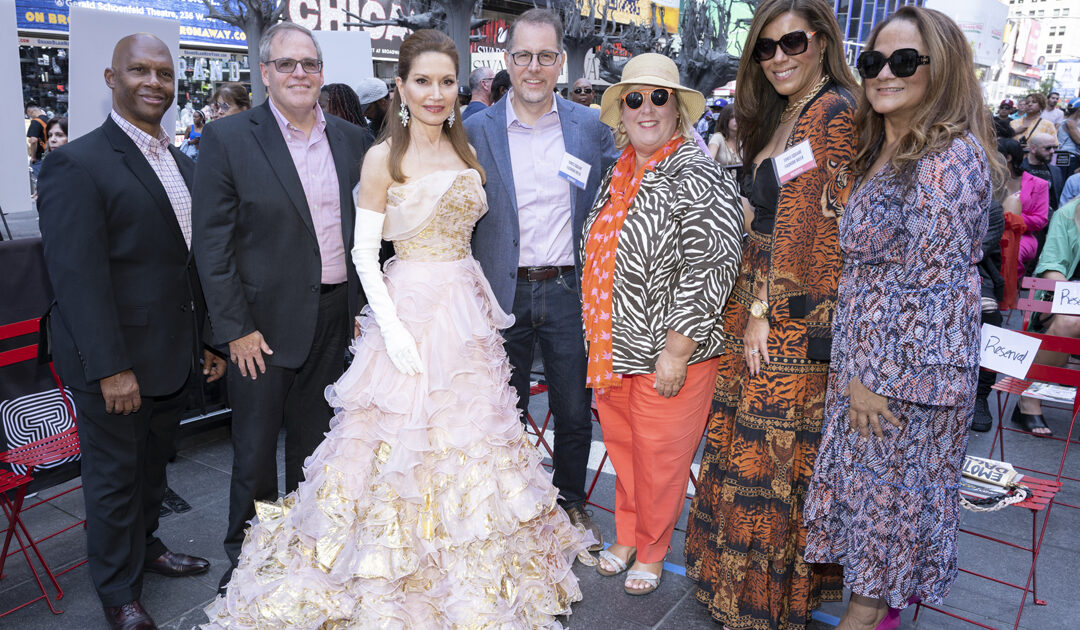 On Saturday, September 10, Times Square Fashion Week returned for its fourth year showcasing a diverse group of indie and couture designers.
This year, Times Square Fashion Week partnered with The Fashion Week Experience which sponsors nationwide and in the Bronx, empowering young people to be designers.
The event kicked off the event with CEO and Founder Dee Rivera — also the founder of Hamptons Fashion Week — welcoming everyone. Mistress of Ceremony, Jean Shafiroff; James Corbett, Founder of The Fashion Week Experience; Vanessa Coppes CEO/Editor-in-Chief of Bella Magazine; and NYS Assembly Member Rebecca Seawright, honored and presented I Love New York awards to several impactful figures. Mark Levine, Manhattan Borough President, was presented with the Leadership Award. Tom Harris, of The Times Square Alliance, was presented with the award for Community Leadership. Designer CJackson was presented with the Designer of the Year Award, and Designer Mohikas was presented with the Rising Star Award.
Seawright also honored Rivera with a New York State Proclamation for Times Square Fashion Week and for contributing to fashion and diversity in New York City.
As soon as the full frontal fashion show began, guests and VIPS experienced collections by Gloria Lee, Diana Mahrach Couture, Julissa Designs, and MetaBurnett.
"I can't believe we are in our fourth year. I am always extremely grateful for all of the talented designers that showcased their work for Times Square Fashion Week every year as well as the Times Square Alliance who have supported us throughout the years! said Rivera.