THE VETERANS' PRESS: North Idaho Resource Directory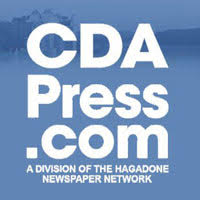 Every county and state has a Veteran Affairs office to answer questions about benefits and provide assistance. There are also other useful resources for veterans in the Inland Northwest.
How can I get help?
1) ONLINE
a) VA Website: VA.gov (incredible resources on every topic)
b) Local Website: DAV9.com (Great information and links to local and national help organizations. Prepared and managed by the Disabled American Veterans Chapter 9 Fort Sherman in Post Falls.)
2) IN PERSON
NOTE: COVID-19 has limited some in-person visits. Call or go online for specific new guidelines.
a) Community Based Outpatient Clinic CBOC, 915 W. Emma Ave., Coeur d'Alene, 208-665-1700
b) North Idaho Veteran Services and Benefits Office, 120 E. Railroad Ave., Post Falls, 208-446-1090. State and county veteran service officers and staff available to answer questions, help you with VA benefits enrollment and file claims.
c) Mann-Grandstaff Department of Veterans Affairs Medical Center, 4815 N. Assembly St., Spokane, WA 99205-6185, 509-434-7000
d) VET CENTER: Spokane Veteran Center, 13109 E. Mirabeau Parkway Spokane, WA 99216, 509-444-8387. Vet centers are community-based counseling centers that provide a wide range of social and psychological services, including professional lingjustment counseling veterans (IE. combat veterans), active duty service members, including National Guard and Reserve components, and their families.
3) BY PHONE
a) North Idaho Veteran Services and Benefits office: 208-446-1092
b) Veteran Crisis Line: 1-800-273-8255, press 1
c) North Idaho Crisis Center: 208-625-4884 or 2195 Ironwood Court, Coeur d'Alene
d) Washington or Idaho: Call 2-1-1 Health and human resources referrals
e) Shoshone Veteran Service Office: 208-752-3331 or email commsec@co.shoshone.id.us
If you don't know who to call, the VA has a new "Single Access Point" phone number to all VA contact centers: 1-800-MyVA411 (1-800-698-2411).