Opinion: Traffic Calming Shouldn't be Optional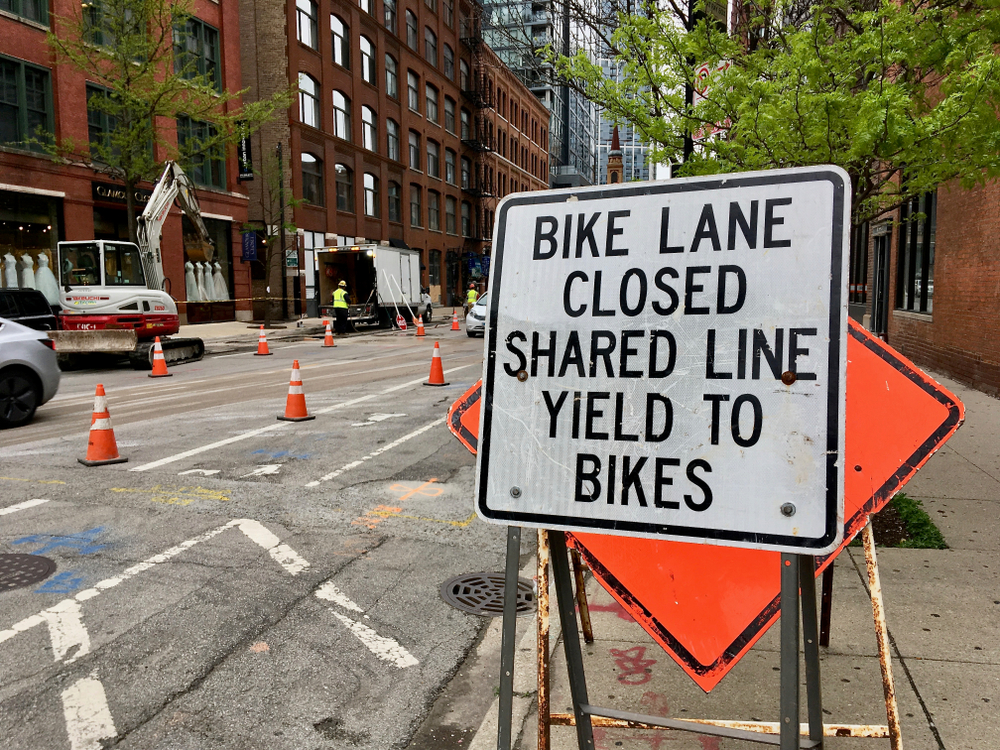 An article by Colin Anderson in Streetsblog Chicago illustrates the problem with the city's pedestrian infrastructure, claiming that car-oriented design fails to prioritize pedestrian safety and contributes to rising rates of pedestrian and cyclist deaths.
According to Anderson, "There's nothing about the street layout or infrastructure that leverages risk homeostasis to force motorists to slow down, let alone stop for pedestrians." Anderson explains, "Painted bike lanes do not pose any risk to a driver or their car, which is why they are simply ignored, while concrete-protected bike lanes give drivers real consequences for getting too close." The blame lies with state agencies, too: "Another crucial but less obvious roadblock to safer street design is the Illinois Department of Transportation , which often blocks meaningful pedestrian and bike safety improvements to the Chicago roads they control if there's any risk that the changes might increase trip times for drivers."
We need infrastructure that has safety, not danger, built into it.
To Anderson, the key to effective infrastructure is making dangerous behavior feel risky to drivers. "Fortunately, there are many, many traffic calming features which provide physical cues that force drivers to slow down, and these can be implemented in ongoing cyclical maintenance." The lack of implementation of these types of low-tech projects is simply a lack of political will and poor coordination between government officials and agencies, Anderson writes, putting some of Chicago's most vulnerable communities at disproportionate risk for traffic violence.