Napali Coast is one of the world's most beautiful coastlines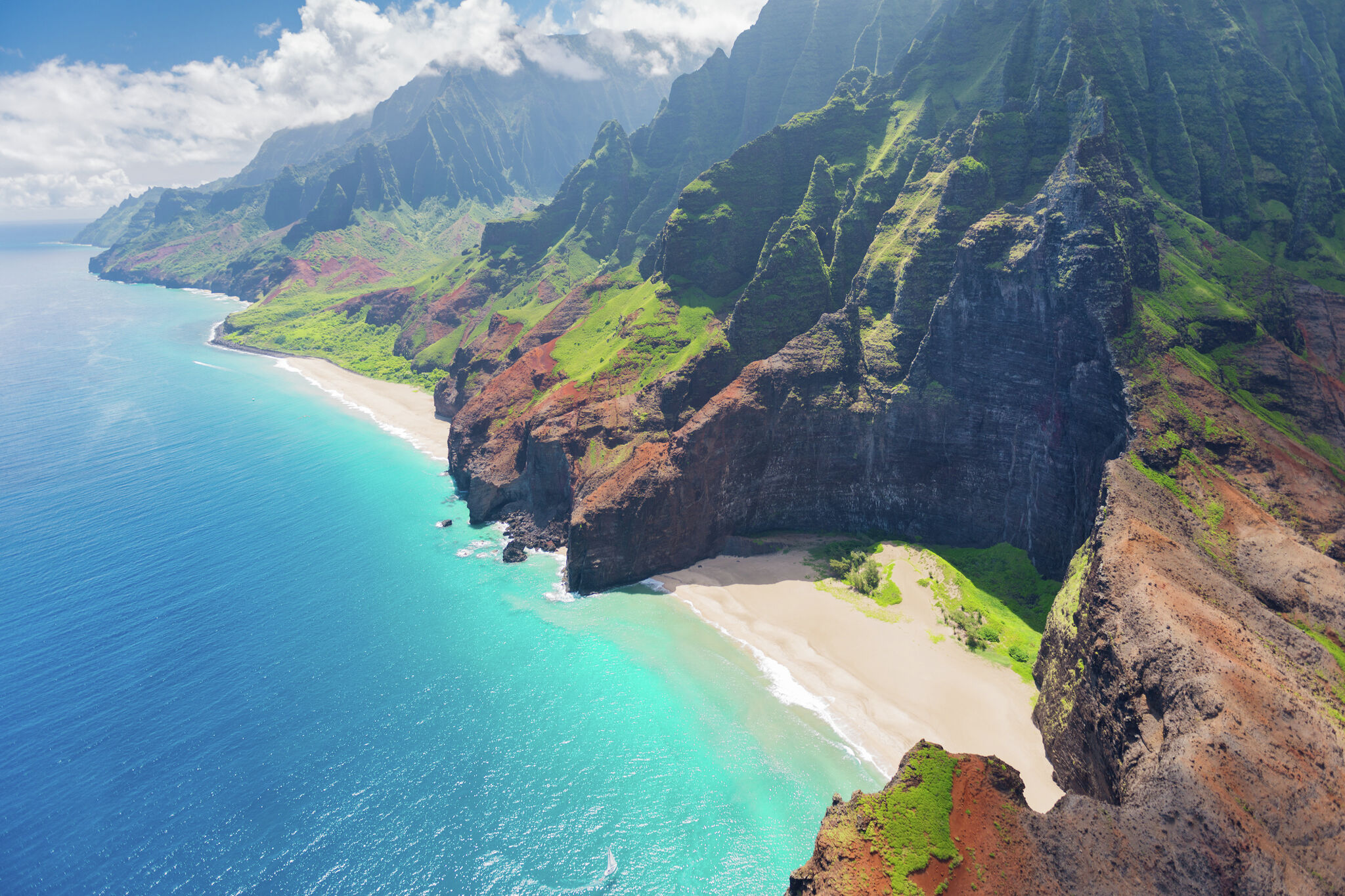 The allure of the Napali Coast State Wilderness Park on the island of Kauai is its striking beauty. The pali, or cliffs, rise dramatically to as much as 4,000 feet above the Pacific Ocean. Hidden beaches are sprinkled among its many steep, amphitheater-like cliffs rising above green isolated valleys, as waterfalls tumble down its walls from great heights.
It attracts all types of people from all over the world — day hikers, backpackers, trail runners, free spirits and hermits. The park, which extends from Haena to Miolii Valley, can be seen by air, land or sea — each a unique adventure that I've done, and none of which get old.
The 11-mile Kalalau Trail is an arduous but incredible journey to the remote, white-sand Kalalau Beach, which takes six to 10 hours, depending on ability. (Most people know the trail for the first 2 miles to Hanakapiai Beach.) The helicopter tour takes you inside and around the valleys, allowing you to peer over the coastline in ways you otherwise wouldn't be able to see. The boat tour is the best of both in many ways, as it immerses you right into the scene with very little effort, which is what I chose to do this time.
The sunny sky is clear and sea spray hits me as we ride the open ocean. Makana Charters' 32-passenger catamaran zips past Polihale Beach on my right, the last accessible beach by car on the west side. I see campers lining the vast white -sand beach and dunes until the towering cliffs begin.
The light begins to change, as we continue in the shadow of these rolling cliff faces and the ocean turns a vibrant turquoise blue like none I've ever seen. Dolphins appear, jumping and spinning, ahead of our boat — I count at least seven or 10 — and I feel that nothing could be as idyllic as this moment.