Mayors Office – News – Articles – October 2022 – New Orleans Tourism and Cultural Fund to Announce Library Partnership, Program Statistics and Upcomi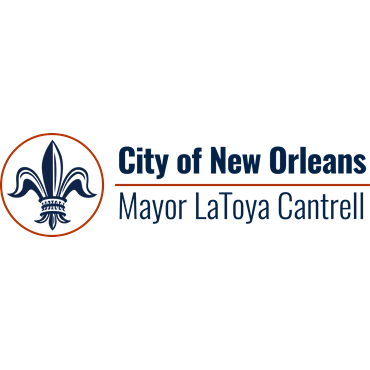 New Orleans Tourism and Cultural Fund to Announce Library Partnership, Program Statistics and Upcoming Elevation Series
NEW ORLEANS — Mayor LaToya Cantrell, on Wednesday, Oct. 26, will join the New Orleans Tourism and Cultural Fund (NOTCF) at the New Orleans Public Library (NOPL) to introduce a newly established partnership with NOPL. Updates for grants awarded to date and details for the upcoming Elevation Series training will be provided for all business owners to be able to participate before the end of the year.
NOTCF will partner with NOPL to introduce a newly formed collaboration. Five library locations, including the Main library, Rosa F. Keller, Algiers Regional, East New Orleans Regional and Nora Navra will be sites for the interactive signage created to showcase NOTCF's programs and resources . With NOPL's offerings and connection with the communities they serve, several critical opportunities are expected to stem from this partnership.
"As a public library, it is our duty to serve all residents and visitors through free access to the information and resources they need. We are excited to partner with NOTCF to help provide vital resources to New Orleans' culture bearers," said Emily Painton, NOPL Executive Director and City Librarian.
NOTCF will also provide quarterly updates on grants awarded, programs initiated and partnerships established. Since NOTCF's inception, 552 grants totaling over $5.5 million have been awarded.
"Historic re-investment into the local cultural industries and cultural artists are reaping dividends for our artists and strategically building creative infrastructure through technology – the culture tech," said Lisa D. Alexis, President and CEO of NOTCF.
This quarter, NOTCF reaffirmed their committed to the economy by sponsoring the Fried Chicken Festival and the NOLA x NOLA music series. Developing new partnerships and cultivating existing ones strengthen the cultural economy of our City. One of NOTCF's established partnerships with K. Allen Consulting led to the creation of The Elevation Series, where culture bearers are able to gain necessary tools to advance their business through the workshops provided.
On Saturday, Oct. 29, another free, in-person workshop, Make Your Small Business More Accessible, will be offered to all businesses seeking to elevate into the new year. Attendees will learn how to grow their business and improve the customer experience. This training will take place at Delgado Community College's City Park Campus (615 City Park Ave.), from 9 :30 am to 11 am in building 8. Registration is required. Those interested in signing up for the workshop can register here.
# # #