Khirularziman Mahmud, known around Madison as "Chef Ken," is already planning the menu for his brick and mortar restaurant, even though it's likely many months from becoming a reality.
Mahmud is the owner of Kerol's Kitchen, a food cart and catering business. On a recent weekday, he leaned back in his white chef's coat after serving a delicious catered lunch based on a typical Malaysian wedding feast.
At his restaurant, "you have to have nasi lemak," he said, "That will be the signature dish."
The unofficial national food of Malaysia, nasi lemak literally translates to "rich" or "creamy" rice, and with good reason. The centerpiece of the plate is rice cooked in coconut milk. This is traditionally served with peanuts, sliced ​​cucumbers, a hard boiled egg and some sort of protein in a rich curry sauce.
"And pink milk," Mahmud said. "You would like this. It's milk mixed with a rose syrup. It's very refreshing. And Malaysian coffee, with a thick foam at the top that's sweetened with honey. You can't have a Malaysian restaurant without that."
Someday, Mahmud would like to serve his food in every major college town in the country.
Culinary 'elder'
While he searches the city for a good location with reasonable rent, Mahmud remains a culinary nomad. For the past two decades, Mahmud has primarily cooked and delivered dishes from his homeland to eager diners who find out about his Malaysian cuisine by word of mouth.
"I am very well known on campus," he said. "I don't have so many orders now in September, but wait one month. By then, all the Malaysian students at the university will have run out of the food they brought with them. They will start to get homesick and they will look around for the kind of cooking they are used to. The other students will send them to me."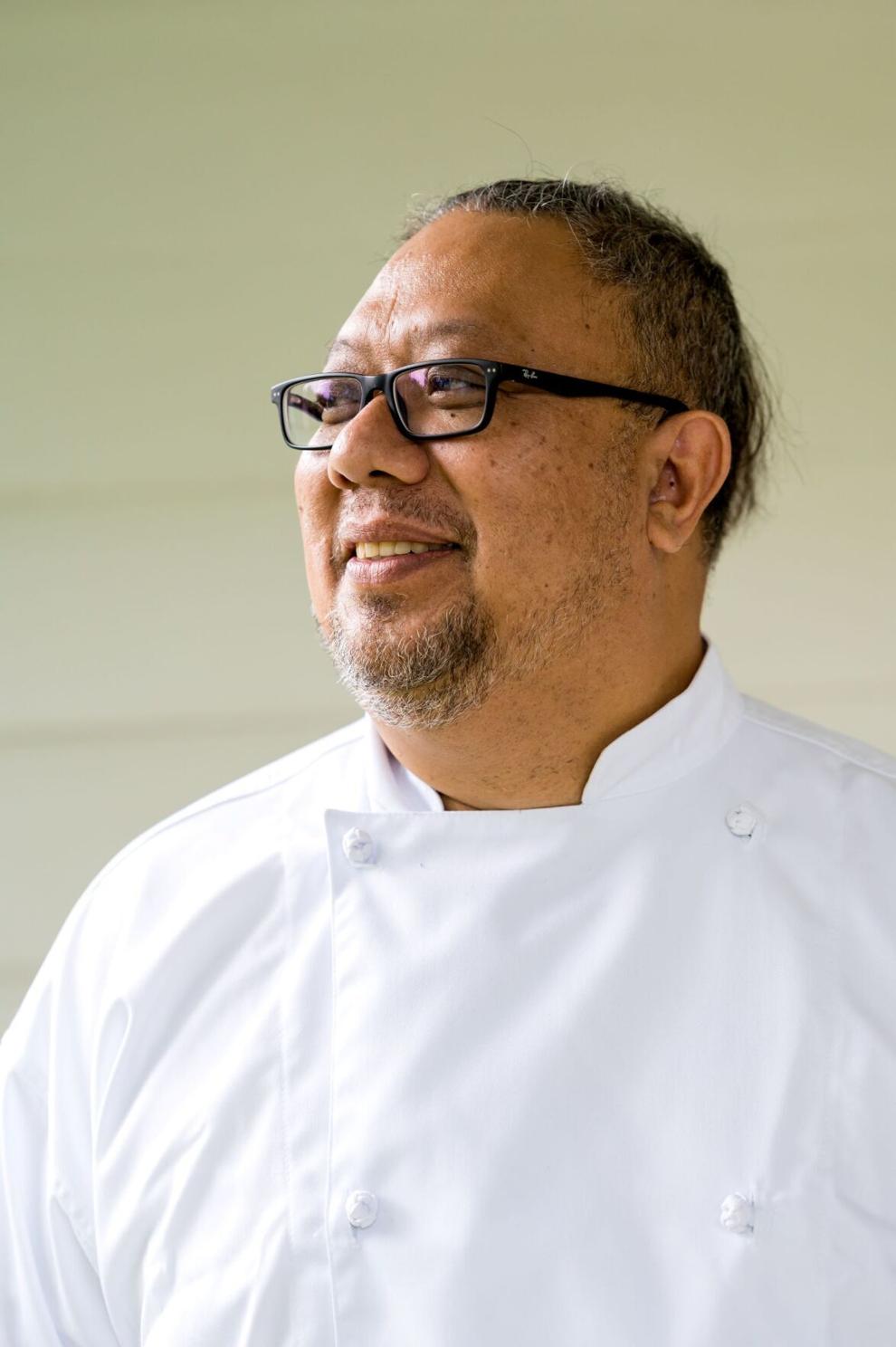 In an average week during the school year Mahmud delivers dozens of take-out meals to eager and hungry students waiting in front of the Memorial Union. He brings them spicy curries layered with ginger, onion, red chilies and garlic, and fragrant rice infused with saffron, cardamom, cloves, star anise and pandan leaves. Pandan is a tropical plant with a grassy flavor some say evokes vanilla and coconut.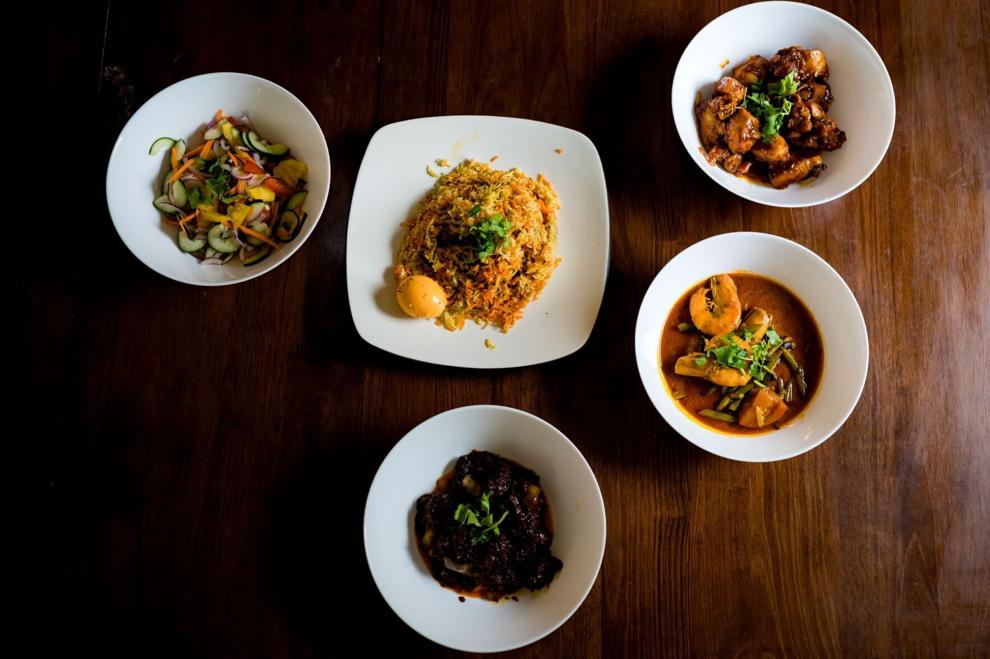 "I'm like an elder in the community," Mahmud laughs. "They know me. They all call me 'uncle' and my wife 'auntie.'"
After booking a few small festivals, weddings, various catering jobs and cooking classes in private homes, Mahmud has begun to branch out over the last year. Earlier this month, he was a first-time food vendor at the Taste of Madison.
At Kerol's Kitchen, he served 1,600 plates of beef rendang or chicken curry and 1,500 Malaysian spring rolls, a dish he created with his wife. The spring rolls garnered him a first place Taste of Taste award for Asian food.
"It was wonderful," he said. "I don't have a regular staff, so some of the Malaysian students I cook for came to help me serve customers over the weekend."
Mahmud vends at the Boneyard Dog Park and Biergarten on Wednesday nights on Madison's east side, alongside several other food carts. There he makes rice stir fries and sauteed noodle dishes to order, along with his award-winning spring rolls.
"I make everything fresh," he said. "Nothing frozen. I drive to Milwaukee once a week so I can get fresh herbs that I can't buy here."
Malaysian food takes patience
While walking me through the dishes he delivered for my luncheon feast, Mahmud explained the origins of Malaysian cooking and the philosophy behind it. As a country full of immigrants from the surrounding area, Malaysian food has been influenced by the foodways of Java, China, India, Indonesia and Thailand.
Because each area uses its local varieties of ingredients, the taste of the final products can differ widely. "The palm sugar that's grown and processed in each area is different," Mahmud said. "The teas are different; Malaysian tea leaves are much more fragrant. We use spices in different ways.
"Also, Malaysian food takes patience," he added. "I learned that from my father, when I watched him cook as a child. He taught me, you have to saute slowly, let the ingredients brown properly before you put the next thing in the pan. The result is deep, rich flavor."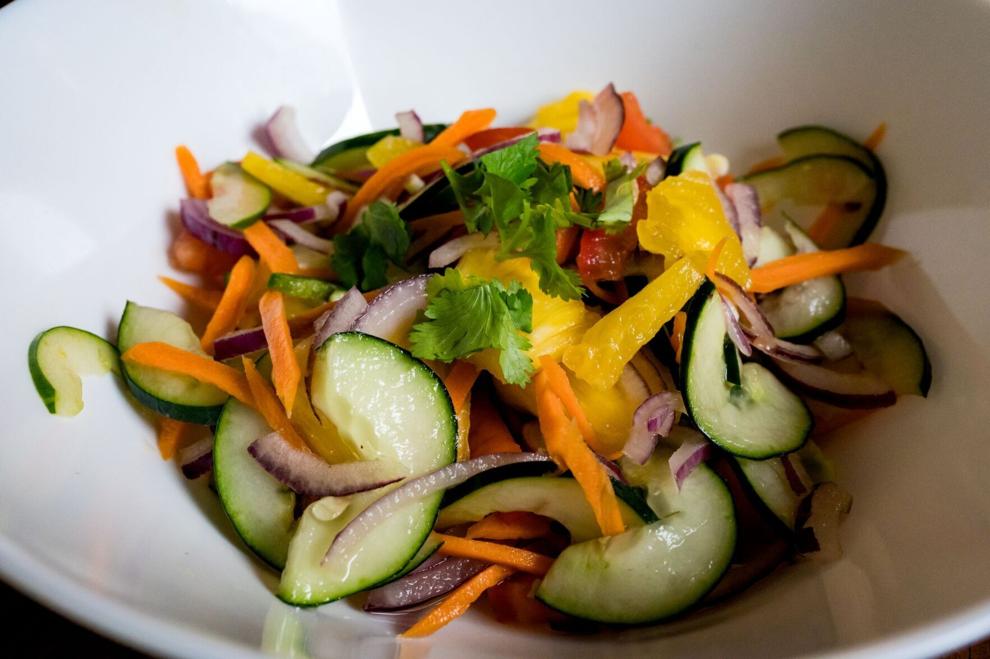 Mahmud credits his parents for teaching him the basic tenets of his native culture's cuisine. Although not formally trained as a chef, he worked in professional kitchens in Malaysia's capitol of Kuala Lumpur for years, doing everything from washing dishes to preparing banquets for foreign dignitaries — including the late Queen Elizabeth II.
Mahmud accompanied his wife to Madison in the early 1990s, when she began work on her PhD in environmental sciences at UW and he focused on raising their three sons. Soon he began cooking for friends, then friends of friends, and his reputation grew.
"It has not always been easy," he said, shaking his head, "but I have been very blessed. Now things are good."
A balanced introduction
The dinner Mahmud prepared for my family made for a wonderful introduction to Malaysian food. It featured nasi hujan panas (saffron seasoned rice with hard boiled eggs), daging masak hitam (black beef), shrimp curry with tomatoes and green beans, ayam masak merah (chicken with red chilies) and timun acar (cucumber salad with fresh tomatoes, pineapple, carrots and jalapenos).
As instructed, we piled a bit of each item on our plates and ate them all together, letting the flavors blend and play off each other. A delightful combination of salty and sweet, the dishes were complex fusions of ginger, cinnamon, lemongrass, turmeric and herbs that Mahmud grinds by hand. The food was beautifully balanced; the spicy chilies were assertive but never overwhelming.
"When I do cooking classes, it's usually for a group of women friends in one of their homes," Mahmud said. "Sometimes they talk and gossip and don't learn much.
"But I tell them pay attention. This way your husband is gonna love you. This is cooking from the heart."