Jerry Jones Makes His Opinion On Odell Beckham Jr. Very Clear – AthlonSports.com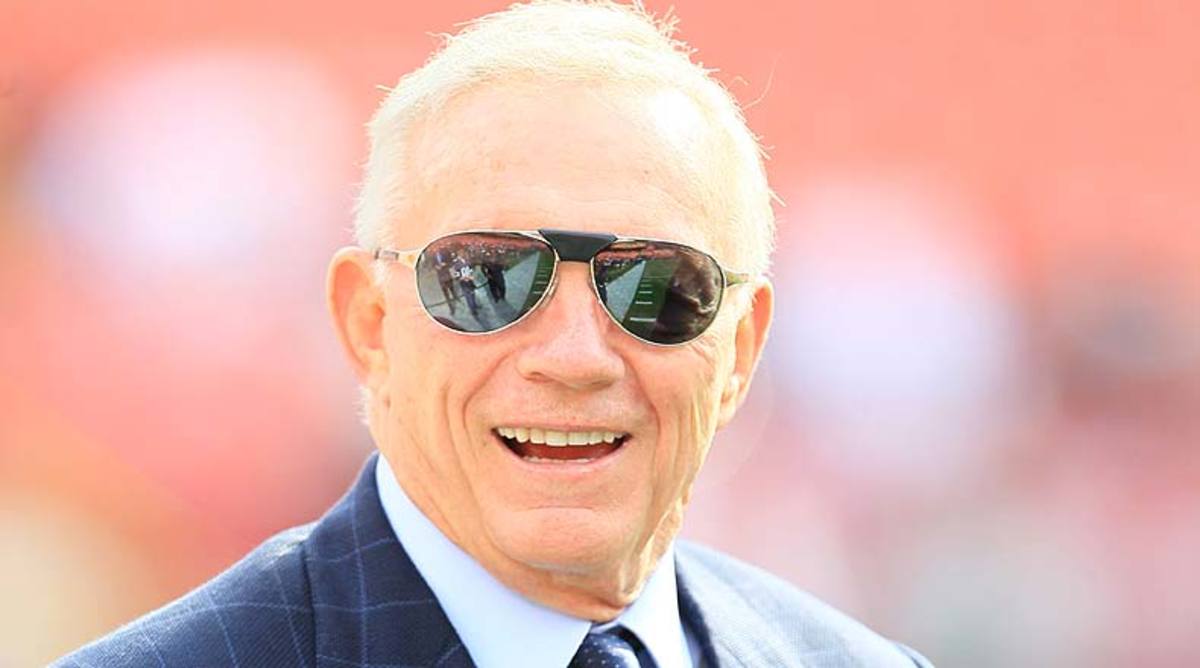 As wide receiver Odell Beckham Jr. gets closer to a return from the torn ACL he suffered during the Super Bowl, all eyes around the NFL will be on which team can land him for the stretch run this season.
One of the contenders might be the Dallas Cowboys.
Cowboys owner Jerry Jones just added some gasoline to the Beckham-to-Dallas rumors.
Speaking on a radio appearance, Jones called Beckham a great player "that I admire a lot."
"He made the greatest catch I've seen, other than the one Dez made for the touchdown against Green Bay," Jones said of Beckham. "Bottom line is, Odell is a player that I admire a lot."
Jones referenced Beckham's iconic, one-handed touchdown catch against the Cowboys on Sunday Night Football in 2015. He called it "the greatest catch I've ever seen," and then slipped in a joke about former Cowboys wide receiver Dez Bryant's controversial non- catch in the 2014 Divisional Playoff round.
The fit between Beckham, currently a free agent, and Dallas has always made sense, as the Cowboys look like a Super Bowl contender and could use a second weapon alongside CeeDee Lamb in their wide receiver room.
Other teams rumored to be interested in Beckham include the Los Angeles Rams and Buffalo Bills. Beckham, who finished last season with the Rams, tweeted recently that he was dissatisfied with their contract offer for this season, calling it "the lowest of low."
Beckham is reportedly targeting a mid-November return to the field.