Irish Hotels Federation Hosts Annual Conference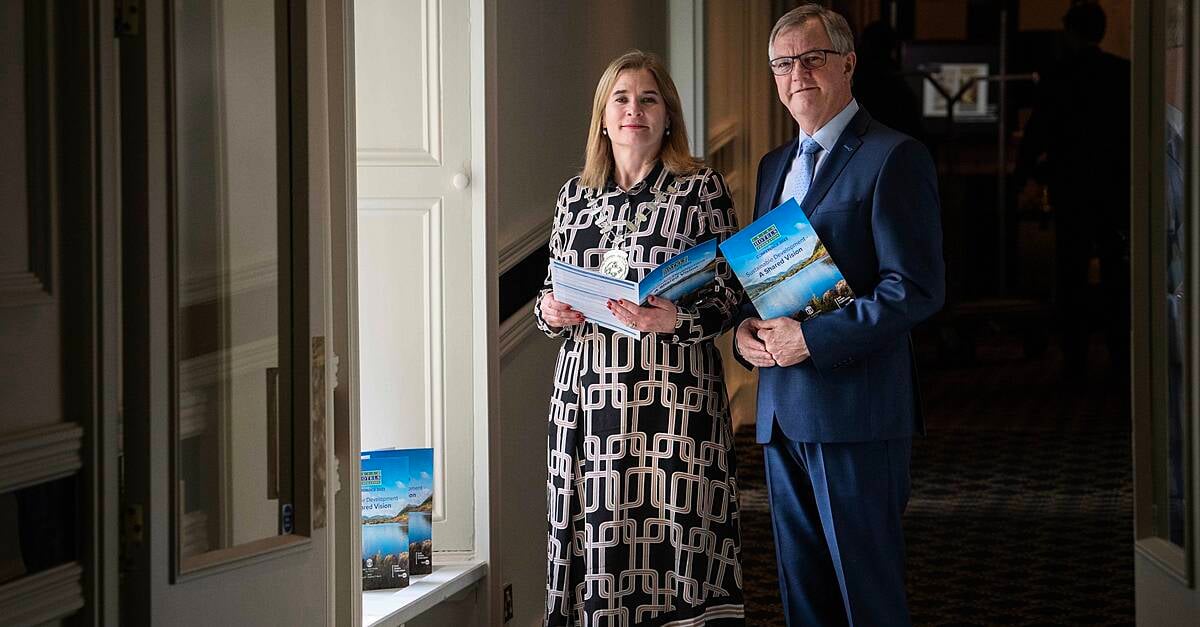 Securing a long-term sustainable recovery in tourism was center stage on Tuesday 7 March as hoteliers gathered in Killarney for the Irish Hotels Federation's (IHF) 85th annual conference.
Unprecedented Levels Of Upheaval
Speaking at the opening of the conference, IHF President Denyse Campbell said that tourism has witnessed unprecedented upheavals over the past three years with a number of challenges still remaining.
Campbell stated, "While we saw a welcome uplift in tourism activity during the last six months of 2022, significant uncertainty persists this year in relation to the global economy – particularly given the challenges we face around the cost of doing high inflation levels of businesses, , increasing interest rates and an ongoing cost-of-living crisis across key overseas markets."
Outlook For Bookings From GB
Get a FREE Digital Subscription!
Enjoy full access to Hospitality Irelandour weekly email news digest, all website and app content, and every digital issue.
The IHF said that a particular concern for hoteliers and the wider tourism industry is the outlook for bookings from Great Britain, given the challenging economic environment this market is facing. Traditionally, Ireland's largest source of overseas visitors, Great Britain continues to face very headwinds, and this is having an impact on the outlook and levels of forward bookings. According to recent industry research carried out by the IHF, 60% of hoteliers report that forward bookings from Great Britain are still down on pre-COVID-19 pandemic levels . The rest of Europe is also challenging while the prospects for North America are brighter this year.
Focused On Recovery
Despite lingering economic uncertainty, hoteliers remain focused on recovery and building on progress made in the second half of 2022, with 54% of hotels and guesthouses planning to increase employment levels this year.
Career Paths And Training Opportunities
Campbell said, "At the heart of every successful hotel and guesthouse are its people, and supporting and developing them is the key to our long-term success. We are encouraging people of all ages to consider a career in the hotel sector. There are an enormous variety of career paths and training opportunities that are constantly evolving in our sector. It is an ideal time given the wide range of exciting options available for people at every stage of their working lives."
Campbell noted that, since the lifting of restrictions in 2022, the industry has achieved a remarkable restoration in employment, with over 250,000 livelihoods now supported by tourism businesses throughout the country, including 60,000 employed houses.
Refurbishment, Additional Capital Expenditure And Sustainability
Meanwhile, 85% of hotels are planning to invest in refurbishment and additional capital expenditure over the coming year – making up for lost ground since the beginning of the pandemic in 2020. Campbell noted that sustainability is a major focus for the sector, with 67% of hotels planning to invest in sustainability initiatives this year while a further 25% are actively exploring options for potential investment in this area. Key priorities include renewable energy and heating, energy efficiency, retrofitting of buildings, waste conversion reduction, and
"Cautious Optimism"
Campbell said, "Needless to say, our industry has been through an exceptionally difficult period, but we are now beginning to see a cautious optimism for tourism as hotels look to invest in their businesses and product development this year with a particular emphasis on investment our people, sustainability and business development."
Read more: IHF And RAI Welcome Extension Of 9% Tourism Sector VAT Rate
© 2023 Hospitality Ireland – your source for the latest industry news. Article by Dave Simpson. Click subscribe to sign up for the Hospitality Ireland print edition.