Cygna Labs Introduces Entitlement and Security for Active Directory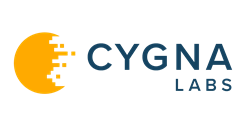 MIAMI (PRWEB)
January 17, 2023
Cygna Labs, a highly specialized software developer with a focus on serving enterprises worldwide and a leading provider of DDI, cloud security, and compliance technology, announced today the launch of a new standalone product Entitlement and Security for Active Directory, providing the and report on the latest or historical point in time collections of Active Directory (AD) entitlements and group membership. Request a trial license key at https://cygnalabs.com/en/free-trial/ to evaluate the product.
Key benefits of Entitlement and Security for Active Directory include:

User and Group Access – Identify users or groups that have access rights in the environment and enable the verification of the appropriate permissions set for their role. Ensures permissions have been revoked for role changes or when someone leaves the organization.

Powerful Search Tools – Leverage the built-in Security Audit Reports to answer common inquiries or use the Entitlement Browser to search or create security audit reports interactively. The Security Permissions Search identifies permissions that are set too broad, sion such as per full as everyone

Permissions on AD Objects – Identifies the true effective permissions on AD objects and what has been set directly or expanded to all trustees.
Christian Ehrenthal, CEO, Cygna Labs, said, "Active Directory is the primary method to provide authentication and authorization at 90 percent of the Global Fortune 1000 companies and most organizations of all sizes. With Entitlement and Security for Active Directory, ld wide customers wor Now take advantage of this critical insight to ensure continuous data protection and minimize the risk of business disruptions."
Morgan Holm, VP of security and compliance products, Cygna Labs, said: "AD security issues can result in costly service disruptions and potential data breaches or even non-compliance. Providing insight on entitlements, security and activities is key to our customers. Entitlement and Security for Active Directory provides complete visibility on access and activities to keep key on-prem and cloud systems operational and secure."
About Cygna Labs

Cygna Labs is a software developer and one of the top three global DDI vendors. Many Fortune 100 customers rely on Cygna Labs' DDI products and services, in addition to its industry-leading security and compliance solutions, to detect and proactively mitigate data security threats , affordably pass compliance audits, and increase the productivity of their IT departments. For more information, visit https://cygnalabs.com.
Share article on social media or email: