Bucks County Stuart Weitzman shoe exhibit displays history and culture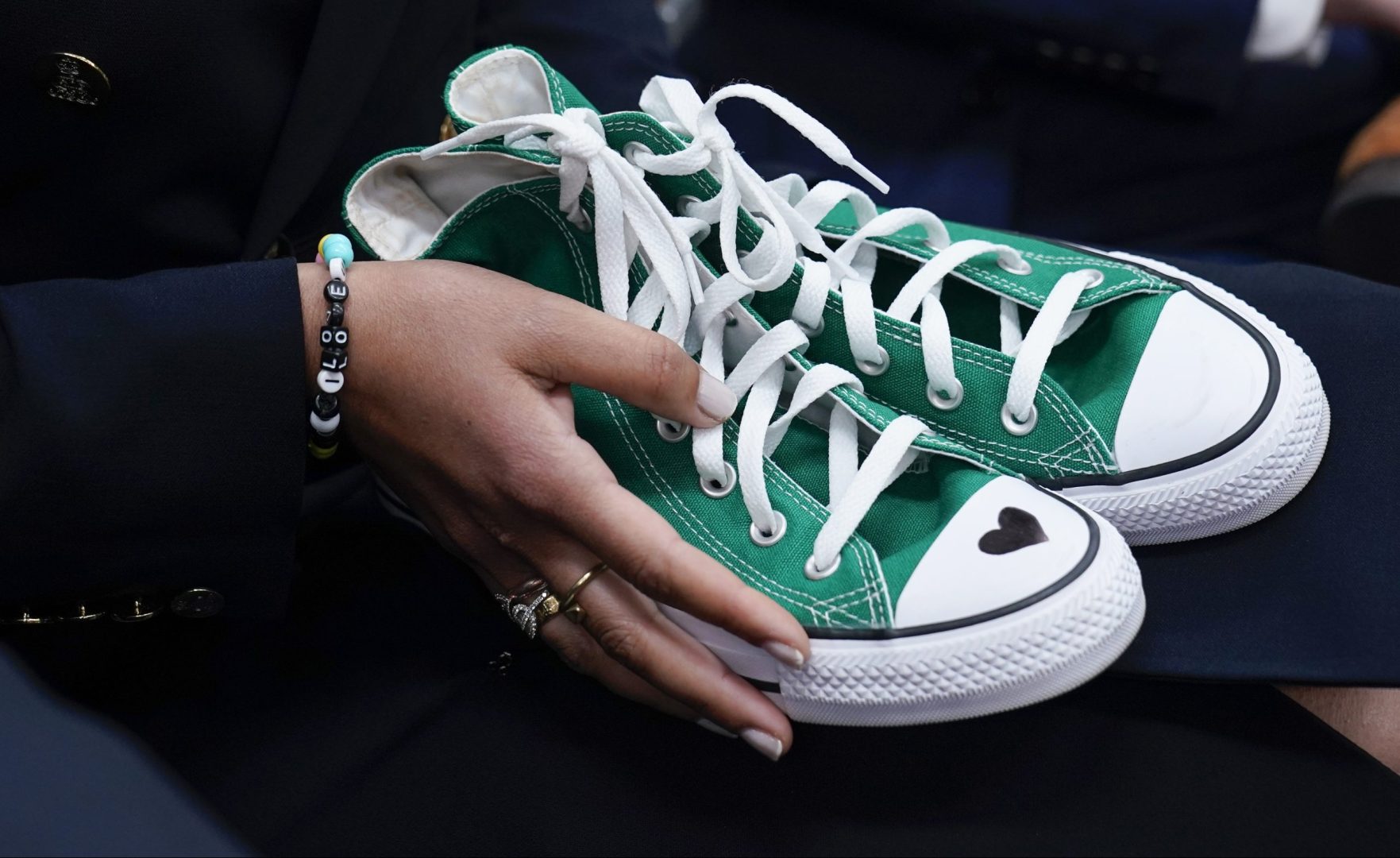 September 22, 2022 | 4:53 PM

Aniya Faulcon






<!–

–>

Aniya Faulcon is a Smart Talk Host/Producer for WITF. She has a passion for shining a light on unique people, experiences, and perspectives within the community.

Previously she worked as the People and Social Trends Reporter/Video Anchor for LancasterOnline | LNPNews. During her time there, she created video packages, provided Facebook Live coverage at community events, and wrote data-driven stories with census data and feature stories on local leaders, non-profit organizations, events, and people with unique talents and experiences within Lancaster County.

Aniya also worked at WMAR ABC 2 News as a Sales Assistant and at the AFRO American Newspapers as an Executive Assistant and Media correspondent. Aniya interned at WEAA Gospel Grace 88.9 and worked at her alma mater's radio station, WWPJ at Point Park University, where she gained skills and a passion for radio.

Aniya grew up in Baltimore, Maryland and attended the Baltimore School for the arts for high school with a concentration in acting. She continued to hone her skills and passion for storytelling and later graduated from Point Park University in 2018 with a Bachelor of Fine Arts in Acting and Broadcast Reporting. Aniya is eager to continue her journey with storytelling in her role with WITF, as she aims to shed a light on real people and real stories within Pennsylvania in a variety of mediums.
Airdate: September 22, 2022
Listen to Smart Talk every weekday at 12 pm and 8 pm on WITF 89.5 & 93.3. You can also stream WITF radio live on our website or ask your smart speaker to "Play WITF Radio."
Stuart Weitzman, American shoe designer and founder of the high-end international shoe brand, Stuart Weitzman, gained worldwide attention for the use of unconventional and unique materials like vinyl, cork, wallpaper, and gold. His shoe designs are sold in more than seventy countries worldwide.
The shoe business was a part of Weitzman's family since Seymour Weitzman, his father who was also a shoemaker and had a company called Seymour Shoes, where Weitzman got his start designing footwear and later branched off to carry his legacy forward to create his own label.
Laura Turner Igo, Chief Curator at Michener Art Museum in Bucks County joined us on Thursday's Smart Talk to discuss their upcoming exhibit, Walk This Way: Footwear from the Stuart Weitzman Collection of Historic Shoes that starts Saturday and goes through January 15th to honor Weitzman's legacy and the history and significance that his shoes hold.
The exhibit, which Michener Art Museum adopted from The New York Historical Society, will present more than one hundred pairs of shoes from the private collection of Stuart Weitzman and Jane Gershon Weitzman. The museum also supplemented the exhibition with six pairs of shoes made by local designers from the Greater Philadelphia area and Bucks County. The exhibition will focus on the women who designed, manufactured, sold, and collected footwear, and explore how shoes have gone beyond their purpose to become representations of culture and expressions of complicated meanings of femininity, power, and aspiration.
Igo said, shoes help us to walk and navigate the world.
"We make choices when we choose the shoes that we want to wear and those choices tell us about who we are individually, culturally, and also, as the exhibition argues, tells us about history too," said Igo.
She also said, she hopes people come to the exhibition to see the shoes and stay for the history.
For more information about the exhibition visit michenerartmuseum.org.