American Overseas School of Rome | Directory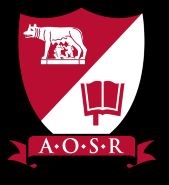 The American Overseas School of Rome is fully accredited by the Middle States Association of Colleges and Schools and was the first international school to be awarded MSA's prestigious International Credential.
Each year, approximately 590 students are inspired to succeed at AOSR. With one-third American, one-third Italian, and the remaining third from over 50 different countries, AOSR is a truly international school. We cherish the close bonds and warmth of our community, the unparalleled commitment of our faculty, and our enriching multicultural environment.
The unique elements of AOSR ensure deep and lasting learning in and beyond the classroom. AOSR students benefit from our diverse selection of challenging coursework, the personal attention is given in our small classes, and our comprehensive athletics, performing arts, and co-curricular programs . Lifelong memories are created through our cultural trips, during which students experience the rich history and culture of Rome and Italy.
The success of our alumni and their lifelong connection to AOSR speaks to the experience that our students have.
AOSR is a member of RISA (Rome International Schools Association), CIS (Council of International Schools) and ECIS. AOSR fully offers both the IB International Baccalaureate Diploma Program and the AP Advanced Placement Program. AOSR was the first and is the only international school in Rome to offer comprehensive coursework in these diploma pathways.
AOSR'S Pre-Kindergarten program is dedicated to our youngest three to four year-old students, and founded in research and standards based, developmentally appropriate practices. Inspired by the renowned Reggio Emilia approach, teachers create a stimulating and welcoming learning that our environments' curiosity and cultivates growth in all areas of development. An integrated, emergent curriculum allows students to learn as they explore, question, observe, discuss, reflect and play.
The elementary school at AOSR is known for its warm, caring, family atmosphere, and for the expertise and professionalism of our teachers. The primary goal of the elementary years is to build foundational skills while instilling a love of learning. With small class sizes and A personalized approach to instruction, the elementary school prepares our students for future academic success.
The AOSR middle school program fosters a greater sense of responsibility and independence during a period of tremendous change and growth. We offer a safe, exciting, and challenging environment that respects and nurtures our students during this transitional time. Our aim is to prepare well rounded students ready for the rigors of high school at AOSR or anywhere in the world.
AOSR high school students are challenged in a culture of achievement through the IB International Baccalaureate Diploma Program and AP Advanced Placement Program. With class sizes that average twelve students, individual attention from teachers is a cornerstone to success. world laboratory experiments, and focused problem-solving for pre-university knowledge and skill development.
AOSR values ​​and supports learning differences. As the first school in Italy to develop a comprehensive Resource Department, our faculty are adept at serving students who learn differently to ensure their academic success.
AOSR values ​​our international students and supports their transition to an English academic environment. We boast a K-12 EAL Department with five full-time EAL teachers. Students learn academic English through small group classes as well as one-to-one support in class 。 The academic success of our EAL students is a testament to our support and their dedication.
We look forward to welcoming your family, and if you wish to learn more, please visit www.aosr.org/admissions or contact our Admissions Department.
Join AOSR today. We offer more than an education; it's the experience of a lifetime.
https://www.youtube.com/watch?v=3wVkaHHwGJc?modestbranding=1&rel=0″>